Modern Digital Abstracts
A collection of original, boldly colored, science fiction inspired, surreal abstracts created by Christina Michaelidis. Each piece incorporates a combination of digital photography images, unique Adobe Illustrator created shapes and non-destructive Adobe Photoshop layer effect manipulations. The result, distinctively original digital artworks that are amazing conversation pieces for collectors/enthusiast/buyers of commercial and residential interior art. Visit https://artrepreneur.com/showroom/cgmdesigns for purchasing and pricing information.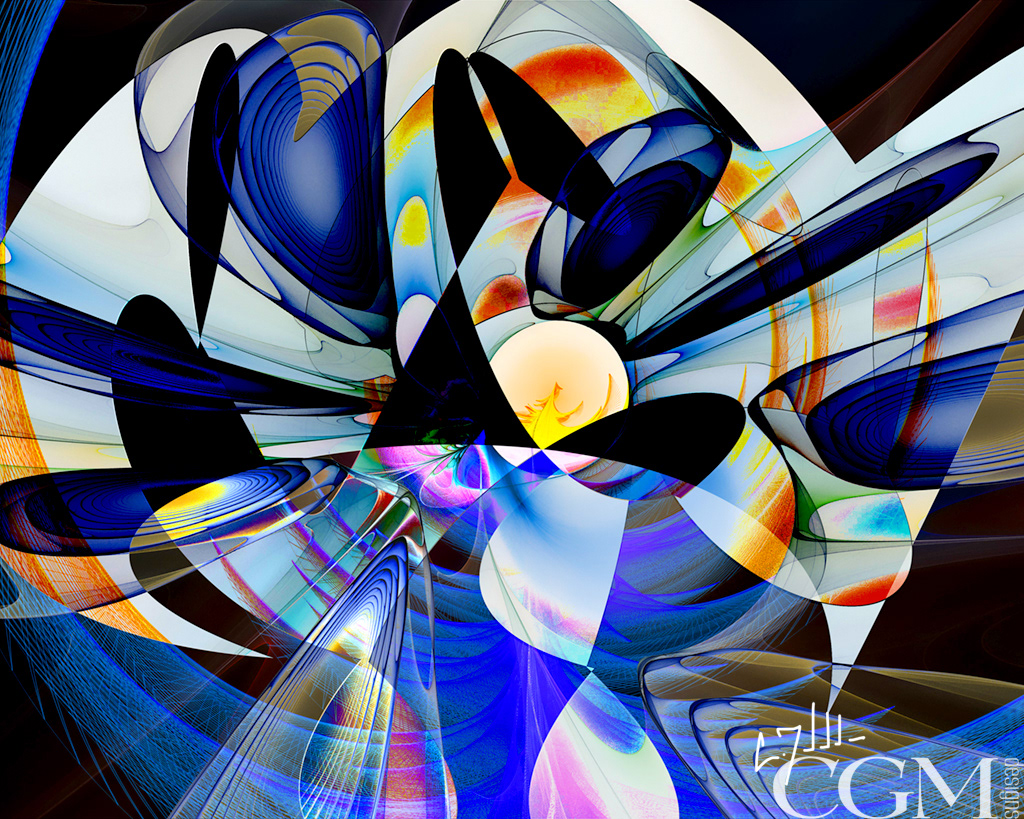 Kinetic Motion 20x16" 
@2021 CGM designs